Discover member businesses that are part of the group captive insurance program.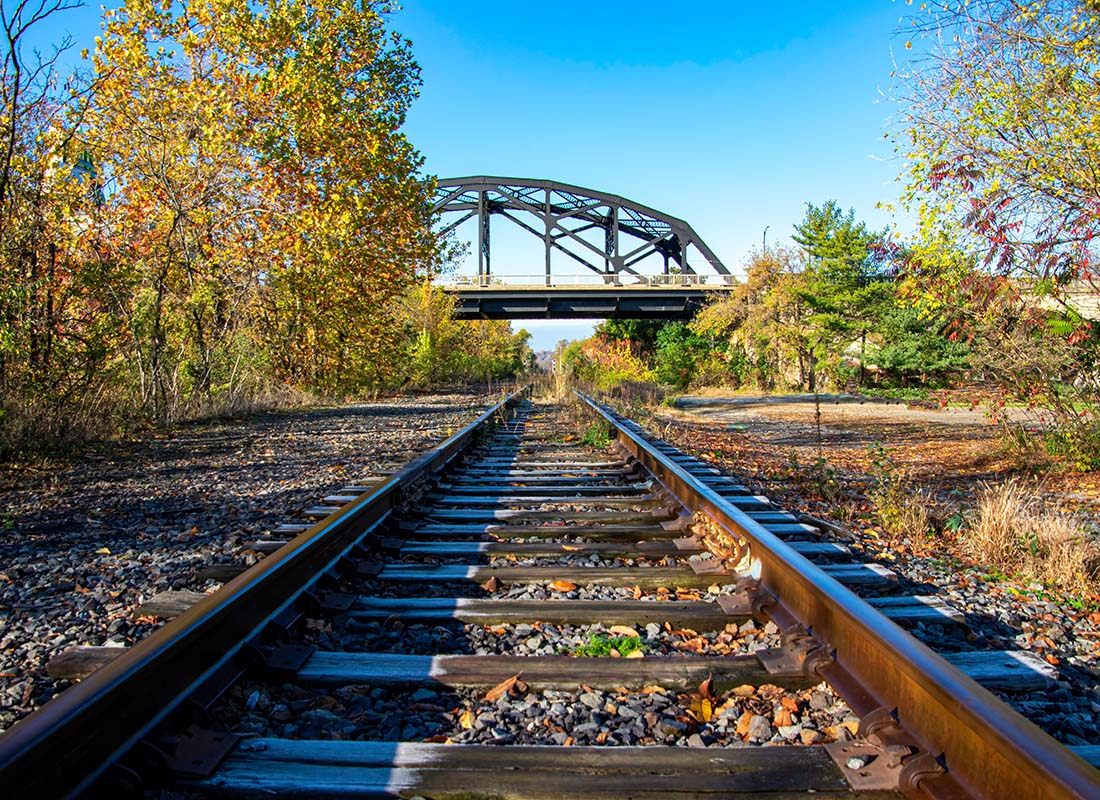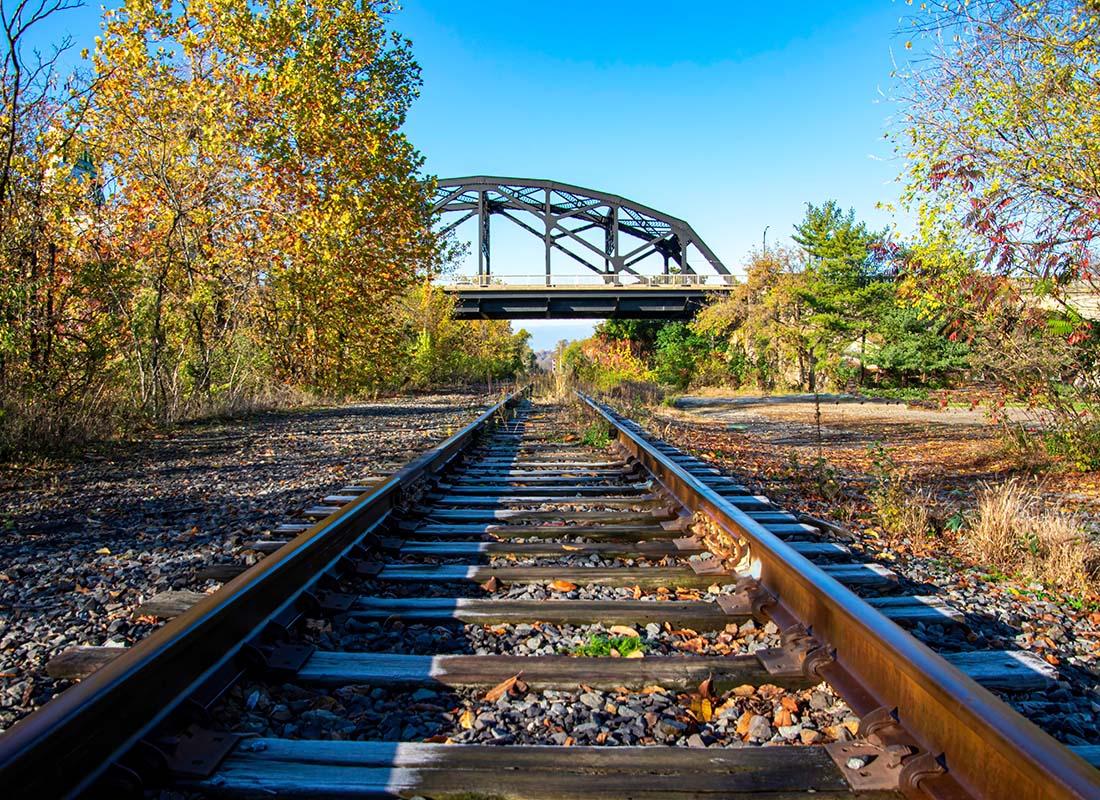 Browse through our portfolio to see other businesses that are active members and believe in the group captive insurance platform.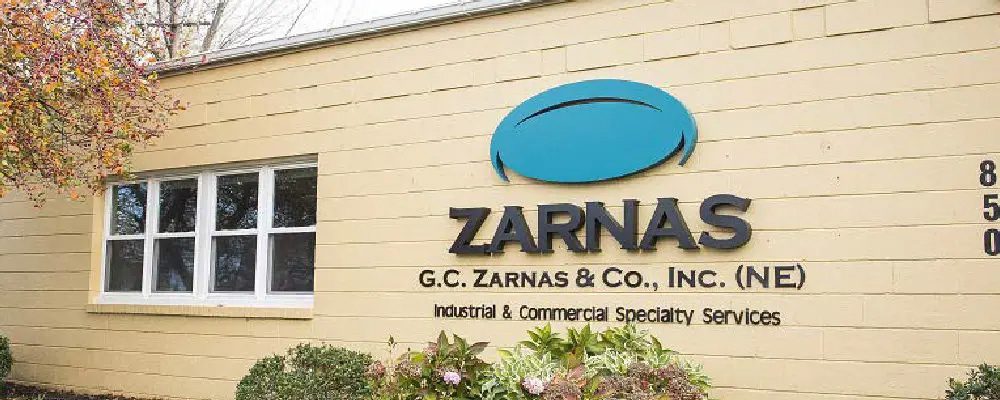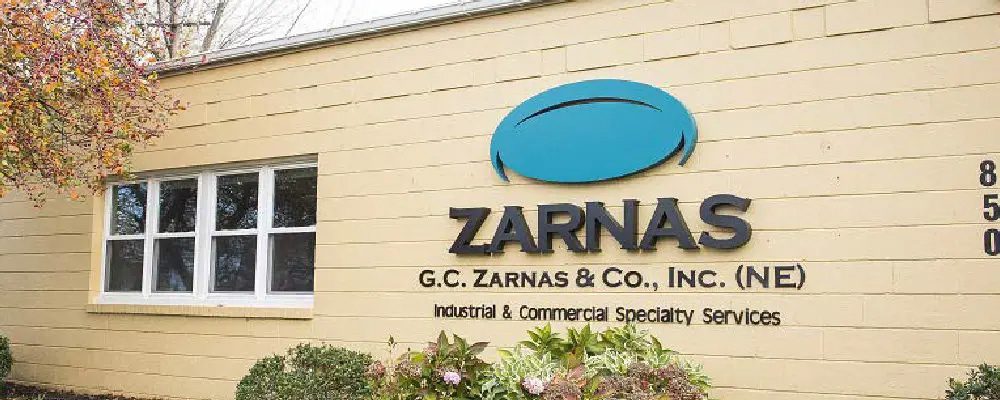 G.C. Zarnas & Co., Inc.; Zarnas Access Solutions, Inc.
Founded in 1948 by Gus C. Zarnas, a former member of the Chicago Bears of the NFL and National College Football Hall of Fame Member, G.C. Zarnas is a leading QS-1, QP-1, QP-2 and QP-8 national contractor performing a variety of industrial and commercial services. These include the application of high performance and specialty coatings, industrial painting, tank linings, intumescent and cementitious fireproofing, waterproofing, abrasive and sandblasting services, as well as asbestos and lead abatement.
Members Since 1997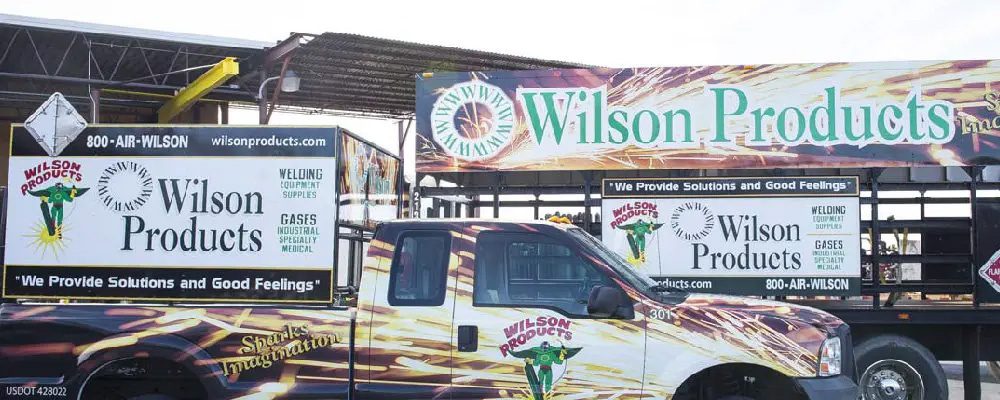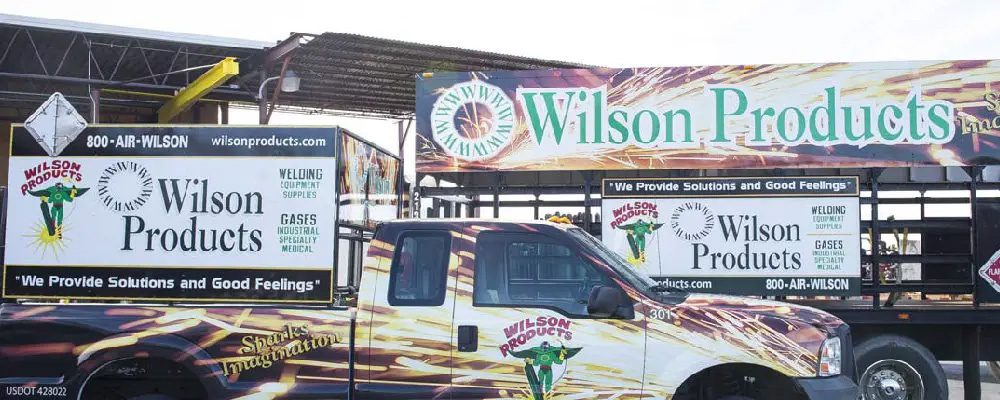 Wilson Products Compress Gas Co., Inc.
Wilson Products is a privately owned company located in Easton, PA and was founded over 60 years ago. Wilson is a distributor of various compressed gases, welding supplies and industrial supplies that serve a variety of industries such as welding and fabrication, medical, laboratory, and many more. Wilson Products offers the most up to date technology in welding, cutting, and industrial equipment with a fully equipped showroom.
Members Since 2001
""In 1994 I was introduced to the member-owned group captive concept of insurance by attending an educational seminar sponsored by Arbor Insurance Group. The concept was new to them, as well as to me, but together we learned all we could. We were intrigued by the concept and potential benefits and decided to pursue this alternative to our conventional insurance program. After many discussions we had learned we qualified and were accepted into the captive. The captives are very discriminating as to who can enter their programs as only the cream-of-the-crop companies are accepted and equally so, Captive Resources, the captive consultant/manager is very selective when it comes to choosing what insurance brokers are able to represent their stable of captive programs. It is vital to the successful growth of the captives that they only let in the best of the best. As a long-term member of one of the largest captives I can tell you that not all insurance brokers are knowledgeable enough to truly educate prospective members on the captive concept and help them get into the right captive. Over the 20 plus years I have been working with Arbor I have gained a great deal of respect for their professionalism and knowledge in dealings with captive insurance. I would highly recommend them to anyone, and would be happy to talk to anyone who has additional questions about the value added by the advisors of Arbor Insurance Group and the captive programs of Captive Resources."

Randy L. Everett

V.P. CFO, Wilson Products Compressed Gas Co. Inc.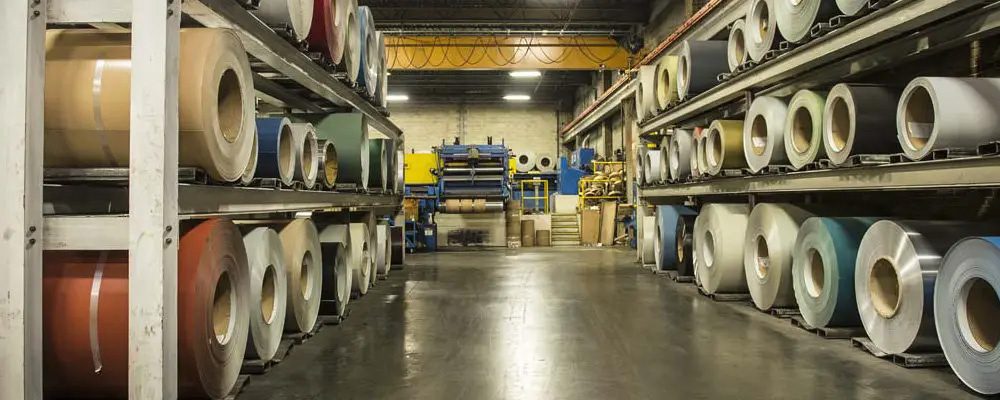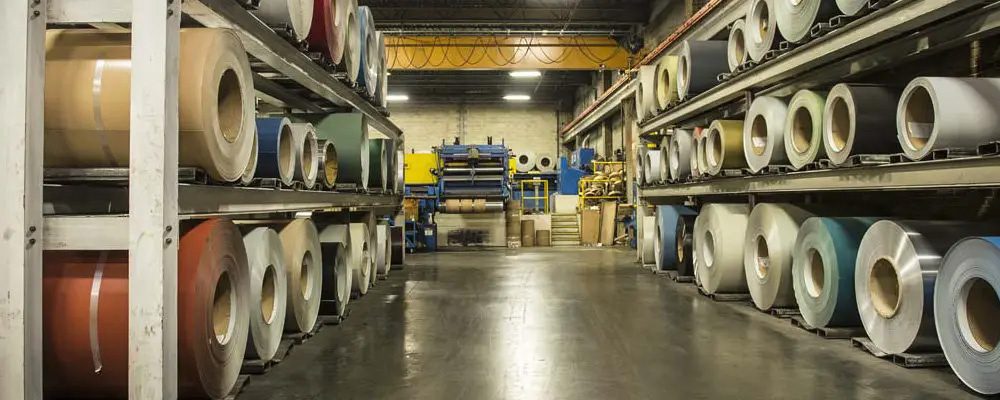 ATAS International, Inc.
Founded in 1963, ATAS International, Inc. is a leading manufacturer of metal roofing, wall cladding, ceilings, perimeter edge material and accessories. The ATAS portfolio features an expansive selection of products available in aluminum, steel, zinc, stainless steel and copper. With sustainability at the forefront of modern building design, ATAS proudly supports green building objectives with high performance solutions. ATAS has 2 locations in Allentown, PA, as well as, facilities in Mesa, AZ and University Park, IL. ATAS Allentown has earned ISO 9001:2015 with design; ATAS Mesa has earned ISO 9001:2015 and ATAS University Park is working towards their ISO certification.
Members Since 2007
""Arbor Insurance Group has always looked out for our company's best interests. In doing so, they introduced us to the member-owned group captive concept. The various benefits of the concept intrigued us most specifically with the ability to gain control over our insurance program, earn back dividends from underwriting profits, stable premiums and be amongst a group of other like-minded business owners who too are committed to growth, safety and the ability to control our insurance. In 2007, ATAS International became members of one of the more well-known captived within Captive Resources which now is comprised of over 200 members across the United States. As a member for over 10 years, I can strongly encourage and recommend businesses of varying industries who are committed to and have a proven record of operating safely, to invest time into learning more about such an alternative insurance opportunity that can positively impact multiple aspects of your business including its bottom line. There are few brokers with the willingness or ability to introducer clients or prospective clients to such alternatives. Arbor Insurance Group never once hesitated in introducing this concept to ATAS, and we as a company have never wavered from our commitment to Arbor as our broker and trusted advisor. I strongly recommend both Arbor Insurance Group and the member-owned group captives of Captive Resources to those companies looking for a knowledgeable, professional and honest broker and an alternative insurance concept that can leave a very positive impact on your company."

Theodorus "Dick" A.

Bus President, ATAS International, Inc.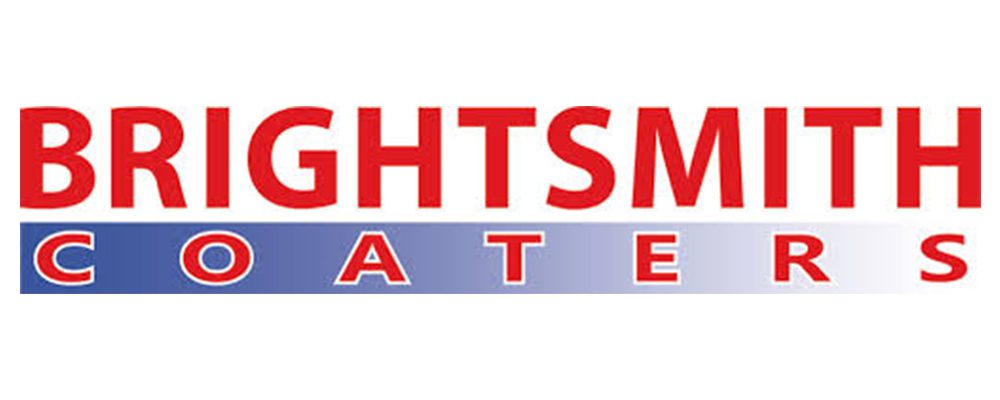 BRIGHTSMITH Coaters
BRIGHTSMITH Coaters is a multi-location coating company. BRIGHTSMITH offers a state-of-the-art, ISO certified coil coating operation in Morrisville, PA and an ISO certified post-painting division in Trenton, NJ. With over 400 combined years of coil coating experience, BRIGHTSMITH specializes in 2 and 3 color print systems, embossed plastisol, laminating, slitting and multi-coat painting services. BRIGHTSMITH is ISO 9001:2015 Certified.
Members Since 2008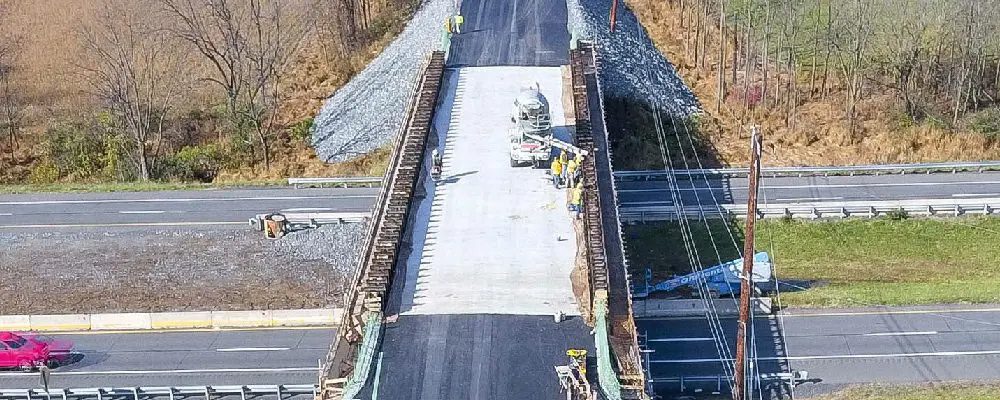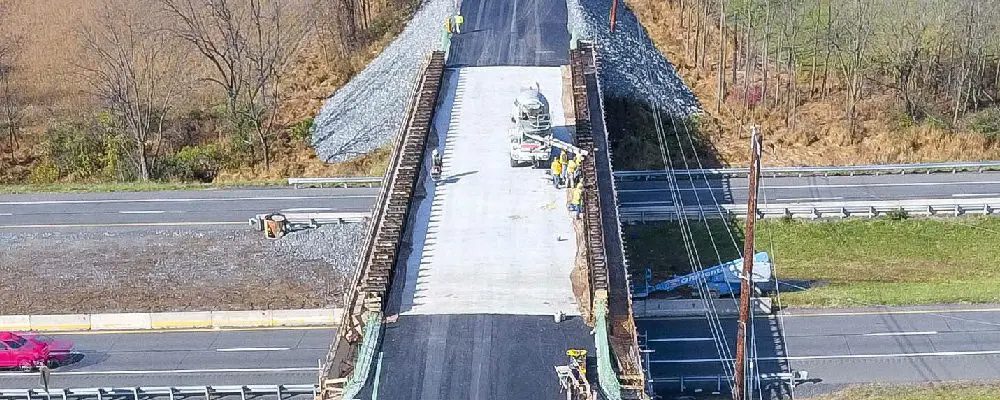 Baseline Contracting, Inc.; Siteline Services, Inc.
Established in 1996, Baseline Contracting has served Eastern Pennsylvania with quality concrete construction for over 20 years! They have been able to establish themselves as a leader in their industry by performing various types of concrete work with a commitment to quality, project scheduling and budget requirements, and all applicable industry innovations and standards. Baseline enjoys being able to complete in both the commercial and highway construction industries, performing concrete construction for PennDOT, Pennsylvania Turnpike, various local municipalities, state and federal government agencies, warehouses, hospitals, race tracks, manufacturing facilities, retail stores, shopping malls and many other concrete applications. Baseline services the entire Eastern Pennsylvania area from Philadelphia to Wilkes Barre, and Harrisburg to New Jersey.
Members Since 2014
""Arbor Insurance Group has been able to provide Baseline Contracting, Inc. with unique and cost effective alternatives to the standard insurance markets. Their service has been exceptional and the programs we are involved in provide protection against exorbitant price increases, allowing us to bid competitively without concern for future cost increases. Arbor has dealt with us professionally and has delivered on everything promised to date."

Bud Bauer

President, Baseline Contracting, Inc.; Siteline Services, Inc.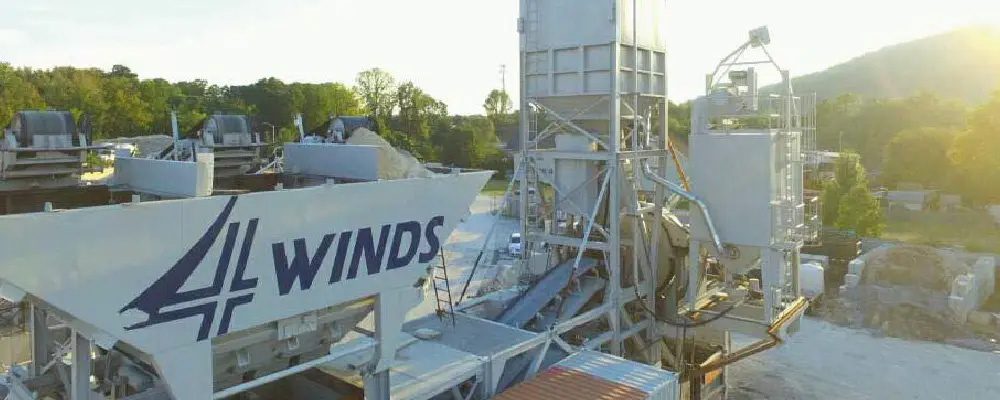 Four Winds Concrete, Inc.
Four Winds Concrete, Inc was founded in June of 2004 by Sherri & Frank Casilio, representing a 3rd generation in the ready mix industry and joining them are their sons to mark four generation of Casilios. Four Winds operates 4 ready mix concrete manufacturing locations in Bethlehem, PA, Wind Gap, PA, Alburtis, PA, & Hamburg, PA, along with several mobile plants set up or ready to be set up at large projects. Four Winds is able to service the Lehigh valley and surrounding areas with more than 50 employees and a fleet of more than 50 distinctive silver & navy concrete mixer trucks.
Members Since 2014
""Being a family owned and operated company we look to partner with service providers who have a similar mentality like us at Four Winds Concrete. Arbor Insurance Group displays that mentality in understanding the hard work, dedication, service, fairness and trust it takes to operate a business in today's environment. Arbor has provided us unique and alternative ways of managing our risk as our company continues to grow. It is comforting to know that when a question, concern or problem arises, Arbor is always available and there to walk us through it. The Casilio family would happily recommend Arbor Insurance Group to any business looking for a true professional, fair and honest partner to represent their insurance and risk management needs."

Frank Casilio

President, Four Winds Concrete, Inc.; West Truckers Franchise, Inc.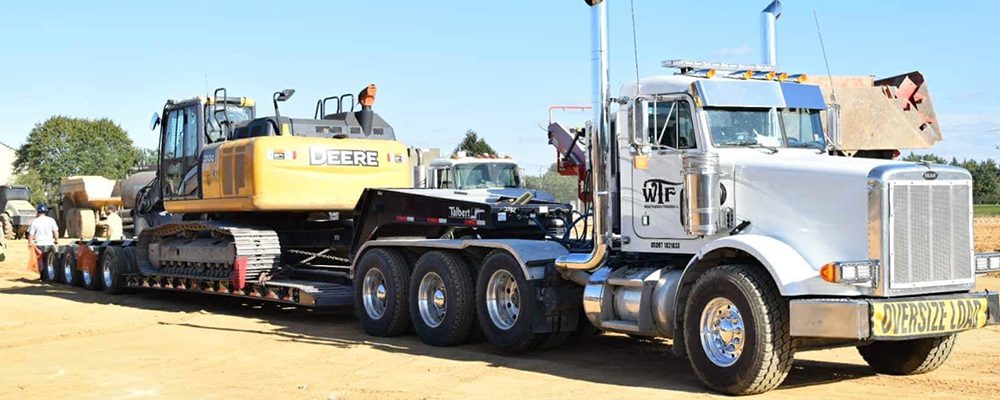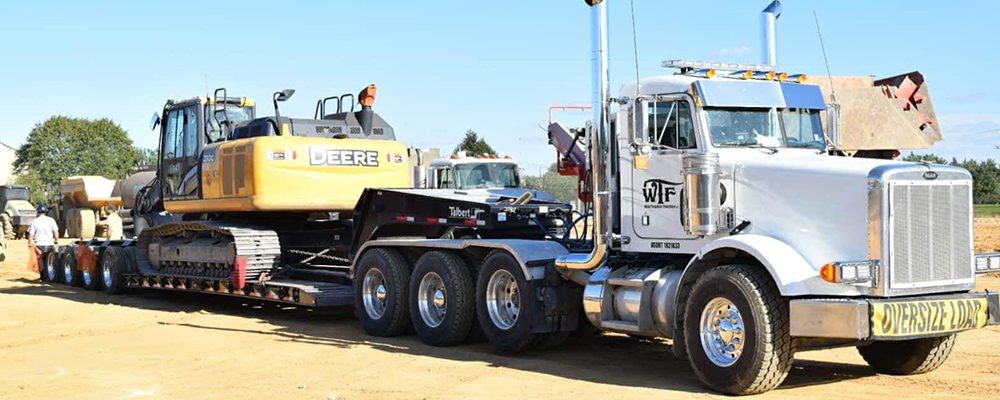 West Truckers Franchise, Inc (WTF)
Founded in 2008, West Truckers Franchise Inc., or WTF, provides heavy hauling, sand & gravel, on-site concrete crushing & concrete pumping services throughout the Eastern half of Pennsylvania and Western New Jersey. WTF offers a wide variety of options to service your commercial, industrial, residential, PennDOT, or agricultural concrete needs. WTF has a team of fully certified professionals to tackle everything from complex projects to more simpler operations.
Members Since 2014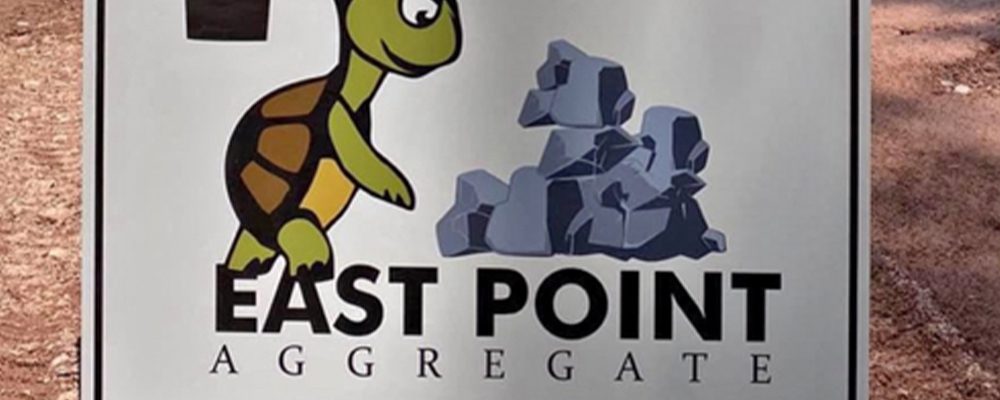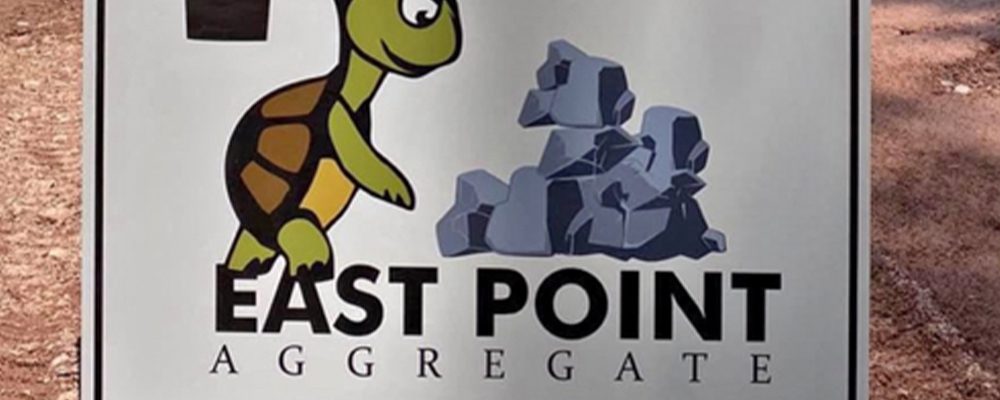 East Point Aggregates, Inc.
East Point Aggregates is an aggregate materials company located in White Haven, PA. East Point manufactures aggregates such as sand, concrete, and more. Materials are provided for local construction projects both commercially & residentially of all sizes.
Members Since 2023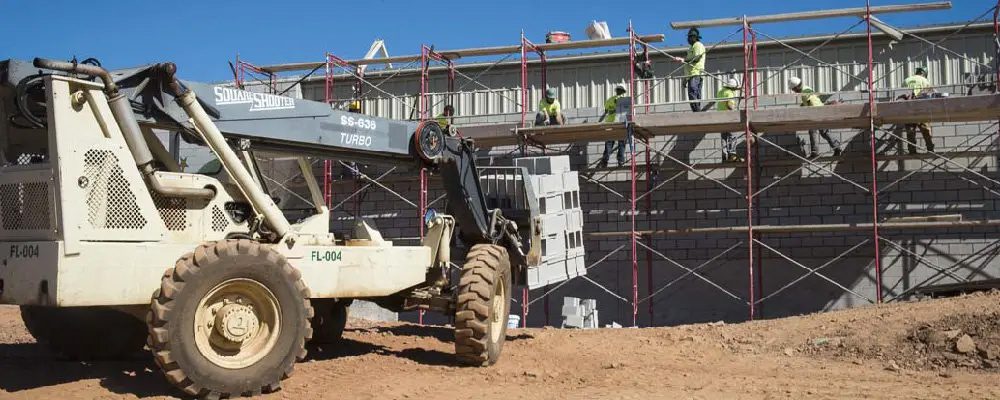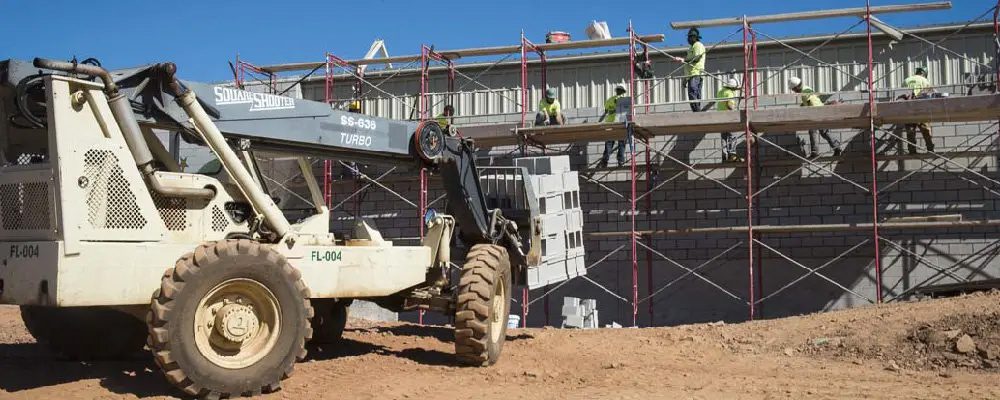 McCarthy Masonry & Concrete, Inc.
James P. McCarthy established McCarthy Masonry & Concrete in 1989. McCarthy Masonry & Concrete is focused on providing concrete and masonry services and is equipped to handle an array of projects from detailed restoration and preservation to multi-million dollar redevelopment. McCarthy's scope of work includes large residential sites, educational facilities, institutional buildings, retail shopping centers, industrial facilities, religious structures, public works projects and municipal streetscapes.
Members Since 2015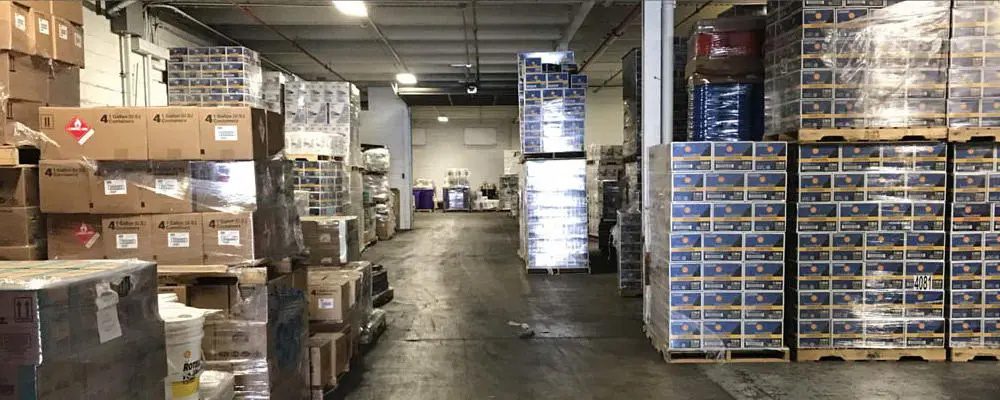 Balas Distributing, Inc.
Balas Distributing is a family-owned and operated business that was founded in Freeland, PA in 1946. The company serves customers locally in Freeland, Hazleton and Wilkes Barre, Pennsylvania and throughout the Eastern United States. Balas specializes in distributing some of the most respected automotive brands of oils, chemicals and lubricants to various retail facilities and end users.
Members Since 2017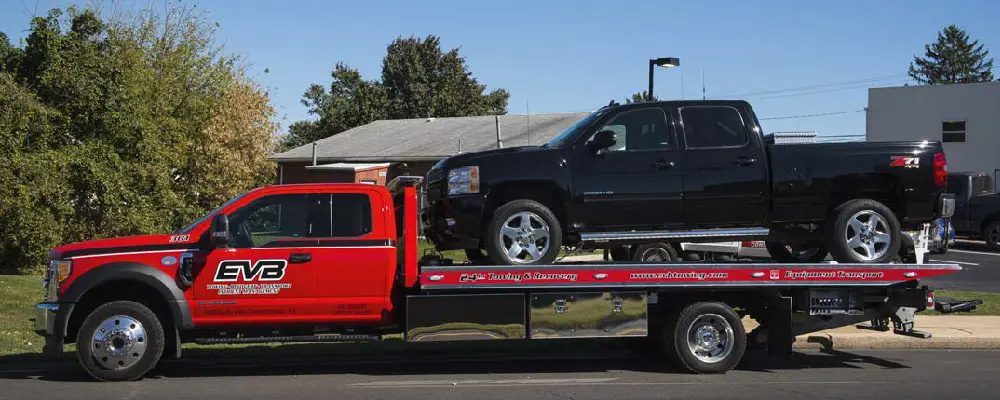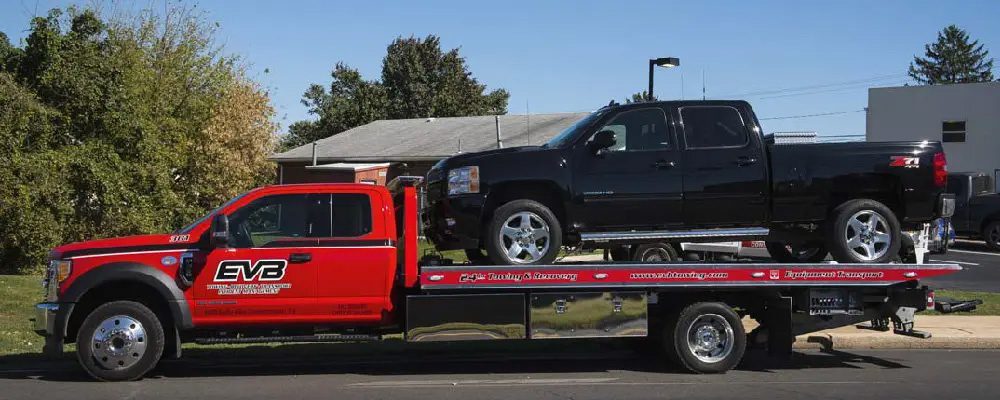 EVB Service Center, Inc.; T/A EVB Towing; Bowe's Exxon Car Care Center
EVB Towing is the Philadelphia region's leader in towing, recovery, equipment transport, truck road service, heavy hauling, freeway service patrol and incident management. EVB has a fleet of over 30 lettered trucks equipped with the latest safety technology and advancements. Bowe's Exxon Car Care Center is a state-of-the-art Exxon service station providing both fuel and car repair services by A.S.E certified technicians.
Members Since 2017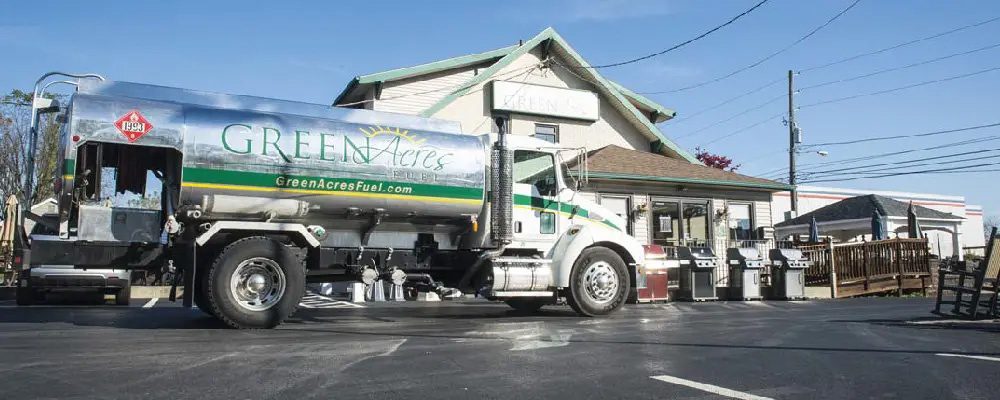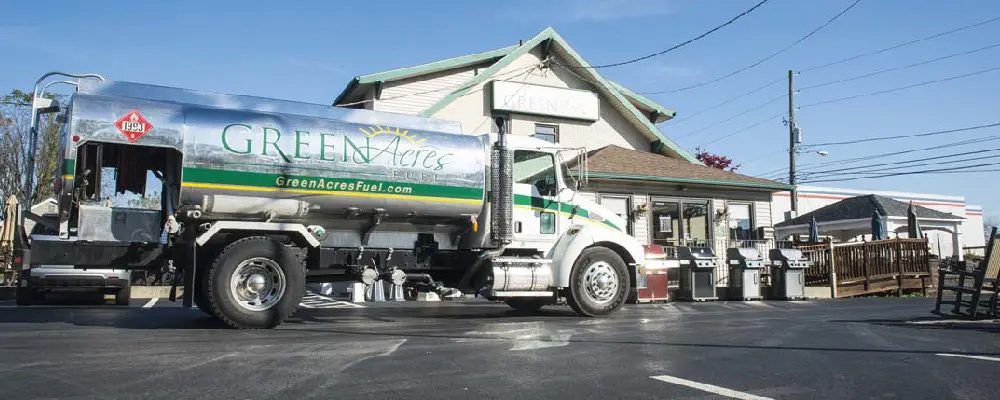 Green Acres Outdoor Living LLC.; T/A Green Acres Fuel
Green Acres Outdoor Living, LLC. is a family owned and operated outdoor furniture store consisting of 3 locations in Easton PA, Allentown PA and Marietta GA. Green Acres is committed to providing outstanding products, fair prices and great service. Products include aluminum patio furniture, poly patio furniture, wooden outdoor furniture, storage sheds, gazebos, gas and charcoal grills, playsets and swing sets and an array of quality Amish-crafted indoor furniture. Green Acres Fuel provides and transports quality home heating oil, kerosene and diesel fuel. East Point Aggregates is an aggregate materials company located in White Haven, PA. East Point manufactures aggregates such as sand, concrete, and more. Materials are provided for local construction projects both commercially & residentially of all sizes.
Members Since 2017
""In 2016, Arbor Insurance Group approached us with the idea of joining an insurance captive. Arbor had been representing our company with commercial insurance for quite a few years and felt that it would be a good fit for us. We attended a meeting to learn about the concept. We were quite skeptical at first and asked a ton of questions. The team at Arbor was very patient and committed in answering them. It took us a year to get comfortable but we eventually decided that Arbor was right and made the decision to join the captive in August 2017. We've not regretted the decision. We were able to join the captive for a little less premium than we were already paying commercially and gained a lot of control over our future rates with good loss history. We look forward to a long relationship with Arbor and the captive we are an owner/member of. It's been the best insurance move we've ever made and for the first time ever I've been somewhat enthused about buying insurance. We love working with Arbor as well as the folks in our particular captive. Their integrity, service commitment and professionalism are second-to-none."

Carl Swartentruber

Owner, Green Acres Outdoor Living, LLC.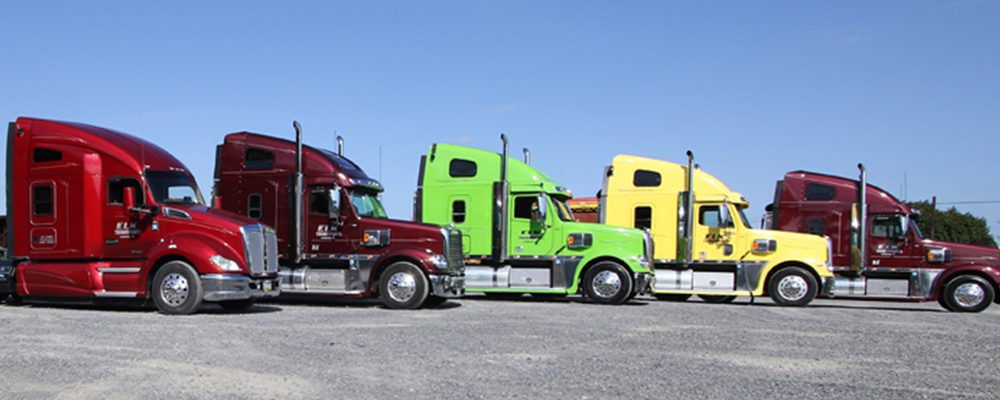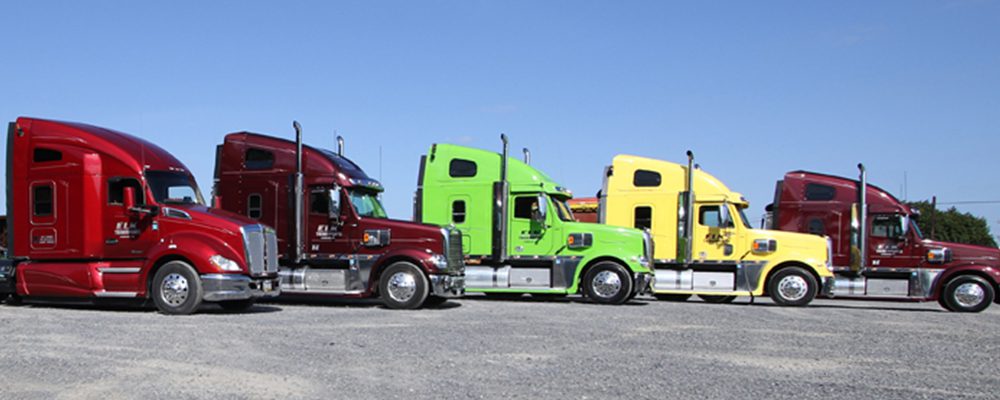 Elk Transport LLC
Founded in 2008, Elk Transport located in Hamburg, PA, provides services for LTL shipments, specialized tarping, local & long distance flatbed, oversize load services, and will work to accommodate any special requirements. Primary service area is within the Eastern half of the United States, but will service the lower 48. The Elk Transport fleet consists of late model Freightliner, Peterbilt & Kenworth tractors each outfitted for full-time work over the road, as well as, the latest step deck trailers, flatbed trailers and more.
Members Since 2017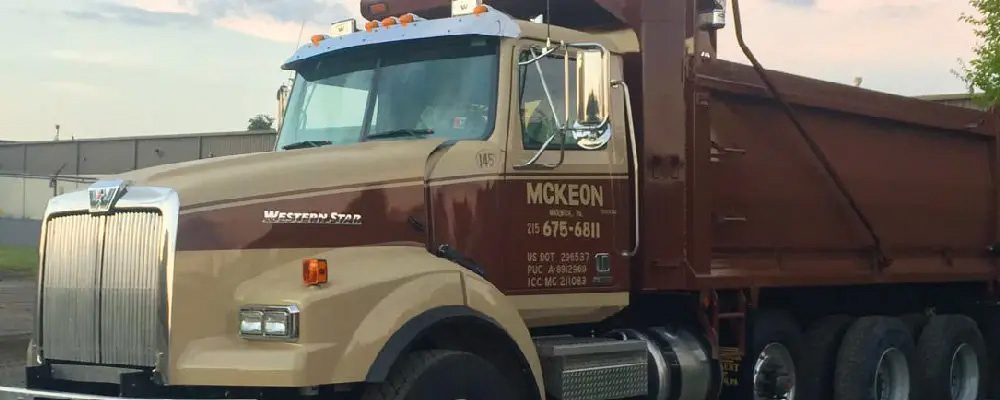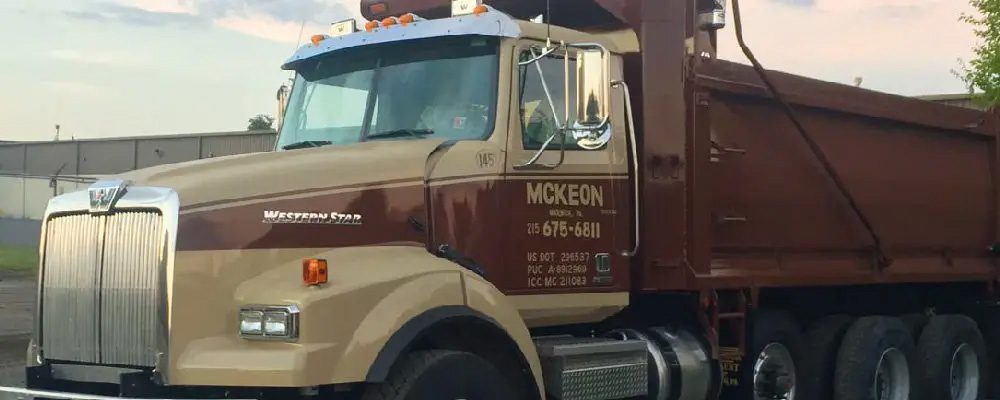 Walter H. McKeon Inc.; T/A McKeon Trucking
McKeon Trucking, a family-owned-and-operated business since 1973, provides dump truck hauling services throughout Pennsylvania and New Jersey. Walt McKeon started the company and was followed by his son, Joseph McKeon. Now the third generation, Joe's 3 sons have all joined the business. With a fleet of over 30 tri-axle dump trucks, McKeon specializes in the hauling of stone, dirt, asphalt, sand, boulders and salt. McKeon Trucking started a sister company in McKeon Landscape Supply to provide bulk landscape materials including topsoil, fill dirt, stone & sand to contractors throughout the region.
Members Since 2017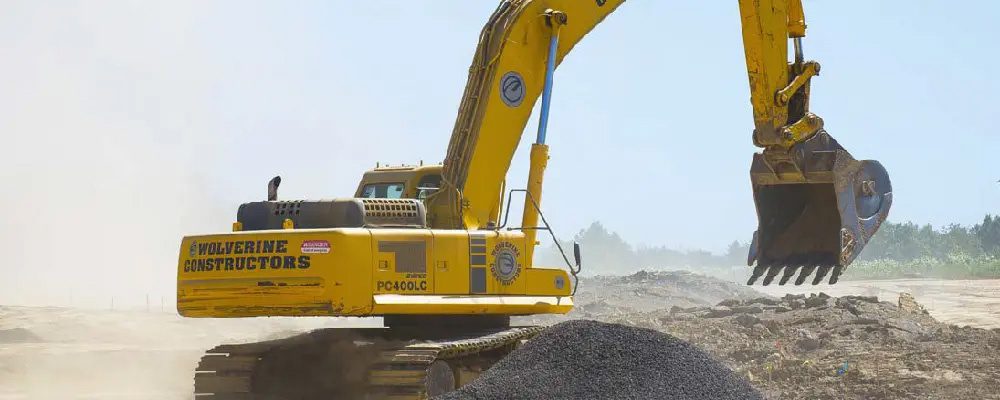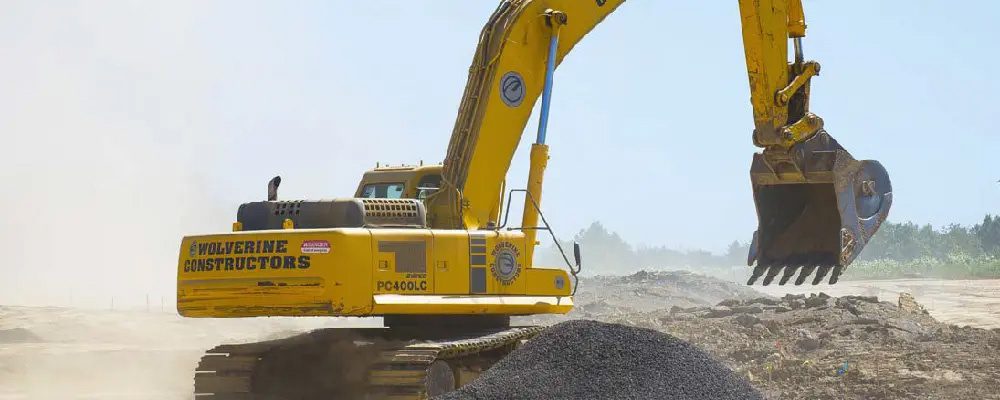 Wolverine Constructors, Inc.
Wolverine Constructors specializes in the construction of major earth moving and large underground utility projects. Earthmoving crews are spearheaded with CAT D9 and Komatsu D355 dozers, CAT 637D, Terex TS25 Scrapers and more. Supporting the heavy equipment crews are a fleet of dozers and excavators, landscape crews and personnel and equipment for erosion and sedimentation control implementation. Wolverine Constructors also consists of Wolverine Recycling and Wolverine Mining Specialties, a materials recycling/crushing division and deep utilities trenching division respectively.
Members Since 2017
""We have been utilizing Arbor Insurance Group as our company's insurance agency of choice for over 6 years now. To date, Arbor has expeditiously handled our account and has been professional and ethical in every aspect of their relationship with us. Every company hopes to have the opportunity to develop such a relationship with a service provider and I am more than happy to say the team at Arbor has become one of our company's most trusted advisors. Arbor introduced the concept of a member owned group captive to our company a couple of years ago. The multitude of benefits discussed at the time during the educational seminar were very intriguing given the constant battle to keep traditional premiums from increasing in spite of having an excellent loss record. The potential to stabilize our premiums, realize a potentially significant return based on our company's low loss levels, the ability to be a part of a group of safe and like-minded individuals and to finally experience the control over our insurance future led us to commit to and enter one of Captive Resources' most well-known captive programs. As a newer member to the captive, I have no concerns with our future insurance programs thanks to the education and confidence both Arbor Insurance Group and Captive Resources provided to me. I have worked with and heard from many brokers in my 30+ years of doing business and can truthfully say there are little to no brokers with the knowledge, willingness or ability to bring such a concept forward to a company such as Wolverine Constructors. If you are a company considering an alternative such as a member owned group captive, I strongly encourage the use of Arbor Insurance Group as your source."

Robert Montgomery

President, Wolverie Constructors, Inc.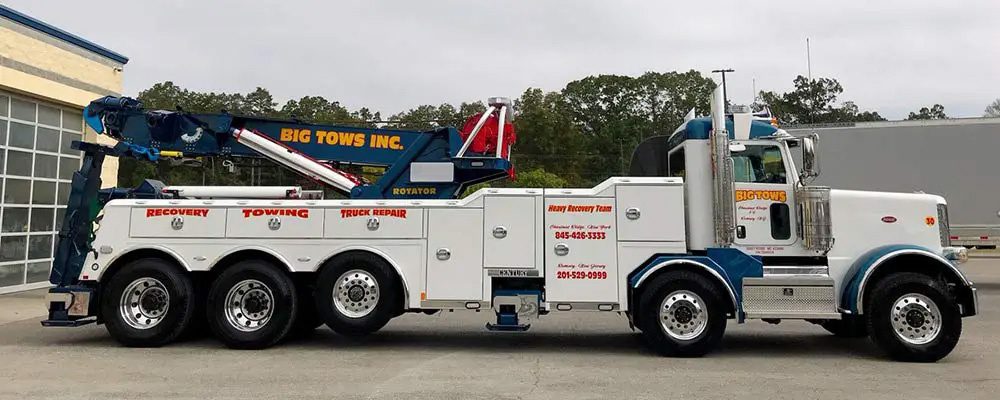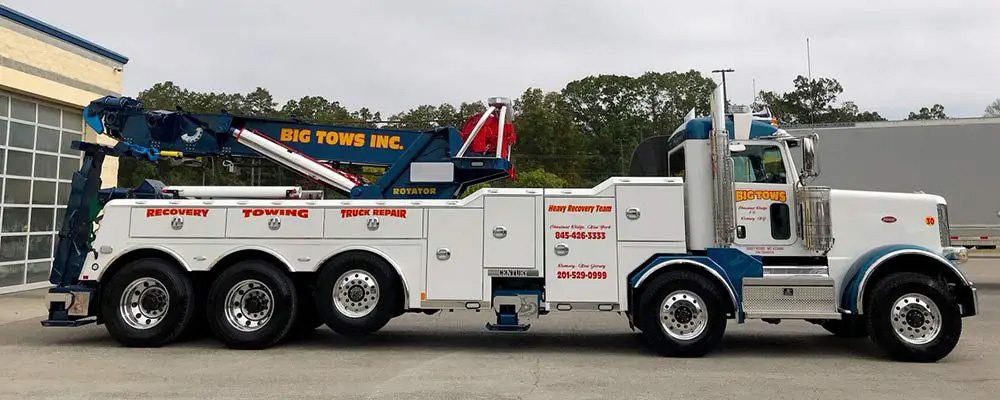 Big Tows Inc
Founded in 1998 by Ricardo Fijor in Spring Valley, NY. Big Tows Inc is one of the largest family owned towing companies in Rockland County representing Michelin USA and BFGoodrich. They are a NY State authorized repair facility for medium and heavy duty trucks. Their world-class service department experts are equipped with the skill and state of the art facilities to diagnose, repair and maintain your units. Headquartered in Chestnut Ridge, Big Tows also has an additional location in Ramsey, NJ to better serve their customers. With extensive experience in heavy towing and emergency recovery their drivers are WreckMaster and TRAA certified and they have expanded their fleet with specialized equipment including rotator heavy wreckers.
Members Since 2018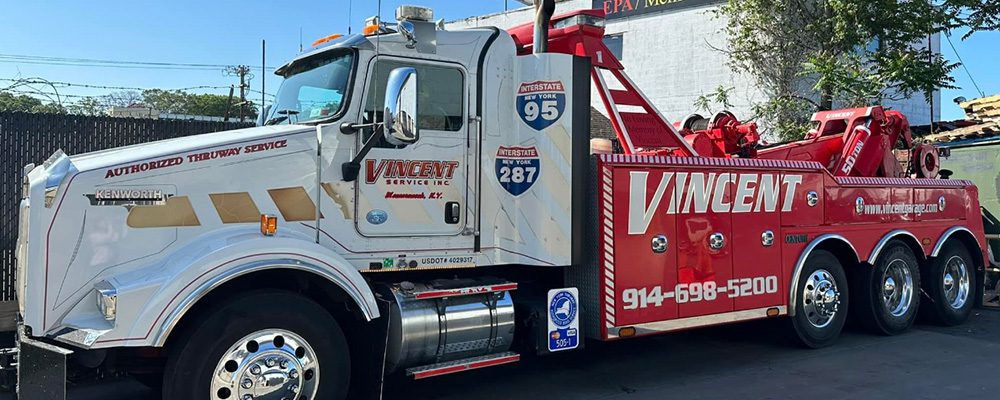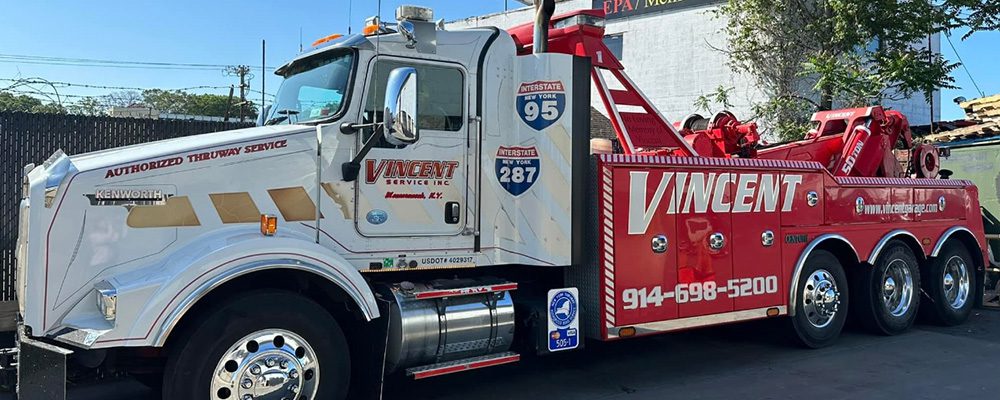 Vincent's Service, Inc.
Vincent's Service located in Mamaroneck, NY, is a full service, one-stop shop for auto repair, towing, heavy equipment transportation and commercial fleet services and support. Vincent's fleet features over 20 pieces of equipment, including a 75-ton rotator, and is ready to handle jobs of all sizes.
Members Since 2023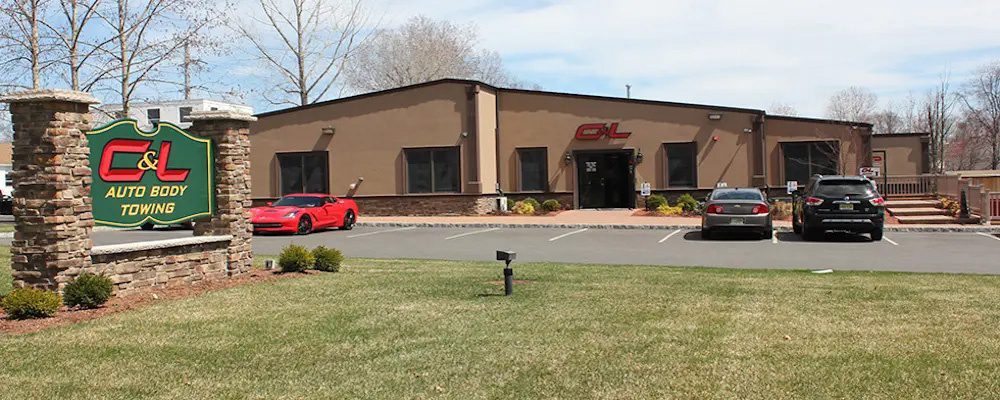 C&L Auto Body Inc
C&L Auto Body Inc has grown to 11 highly successful and strategically located locations throughout New Jersey. With more than 100 employees C&L Auto Body has a staff that consists of I-CAR certified technicians and utilizes the latest technologies including modern frame machines outfitted with the latest vision computerized frame measuring systems for factory spec repairs and a computerized four-wheel alignment system. C&L's high standards are designed to provide the best, most professional services that utilize the latest technological advancements in the industry.
Members Since 2018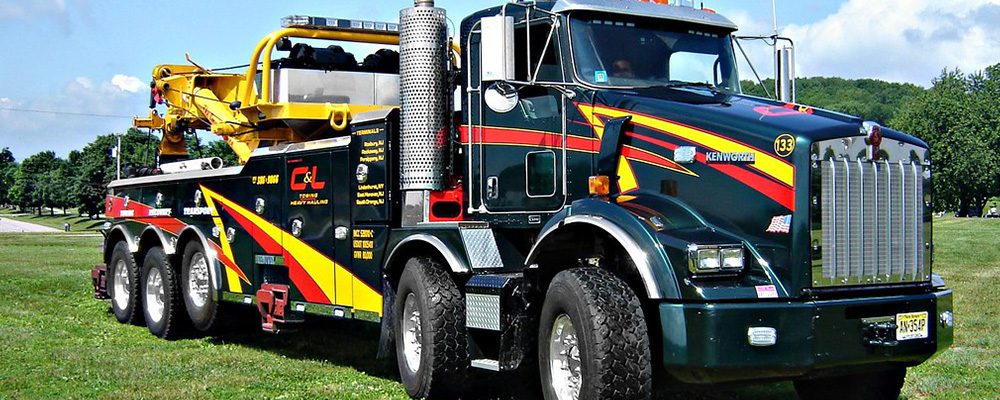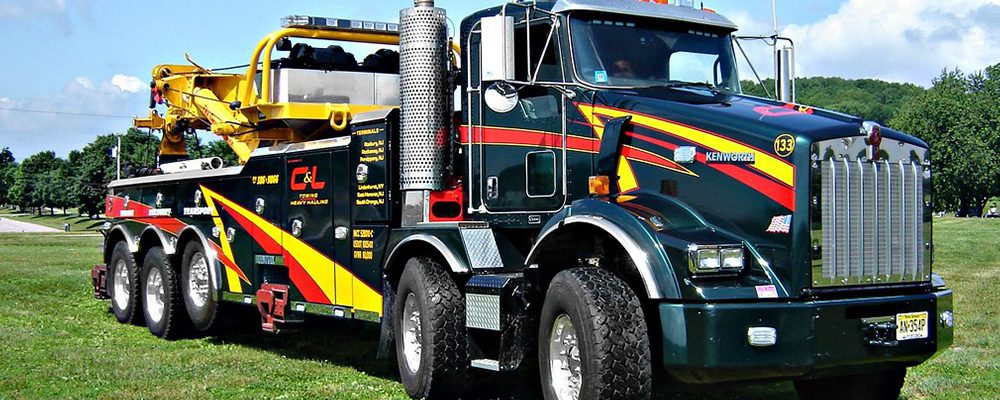 C&L Towing
C&L Towing was founded in 1984 with just one tow truck. Today, the company has grown to more than 50 pieces of state-of-the-art equipment and more than 40 employees. C&L offers light to heavy duty towing & recovery and specialized equipment hauling. Located in East Hanover, NJ, C&L Towing spans the entire region including NJ, NY & PA.
Members Since 2018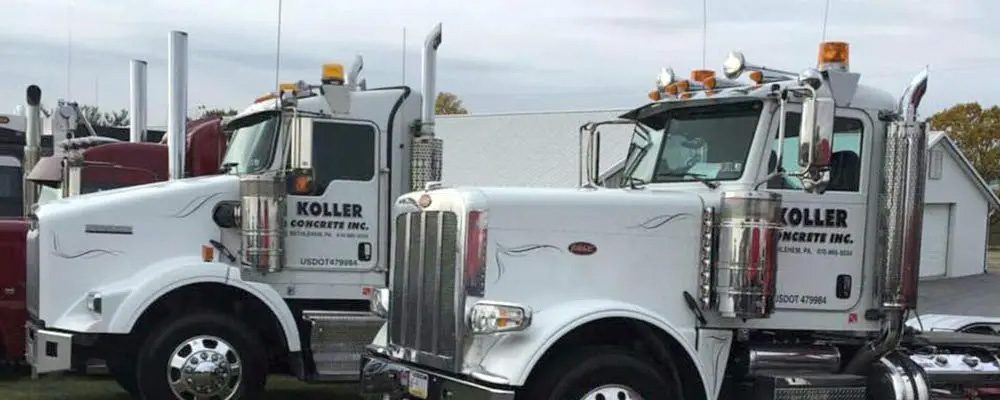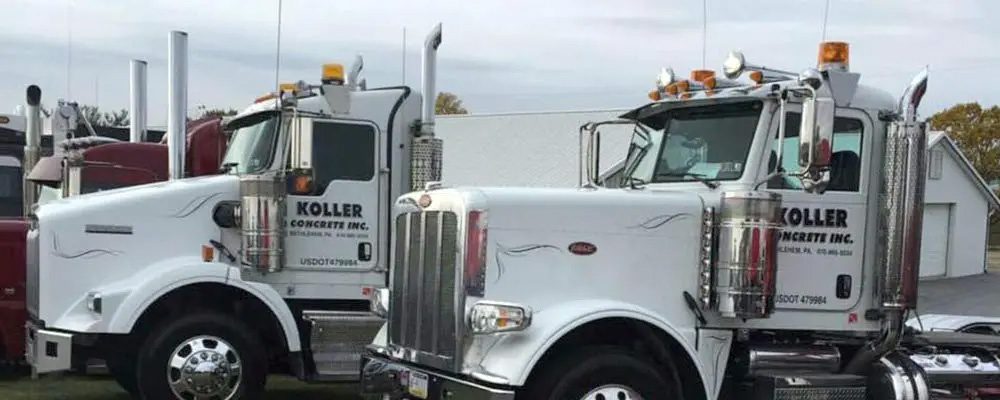 Koller Concrete Inc; Koller Redi-Mix Inc; Center Valley Concrete Forms Inc
Since 1981 the Koller family of companies has been serving the Lehigh Valley and surrounding areas with concrete ready mix, concrete pumping, concrete forms, concrete construction and hauling services. Owned and operated by Dale Koller and situated in the heart of Northampton County in Bethlehem, PA, Koller Concrete is ready to serve the your concrete needs.
Members Since 2018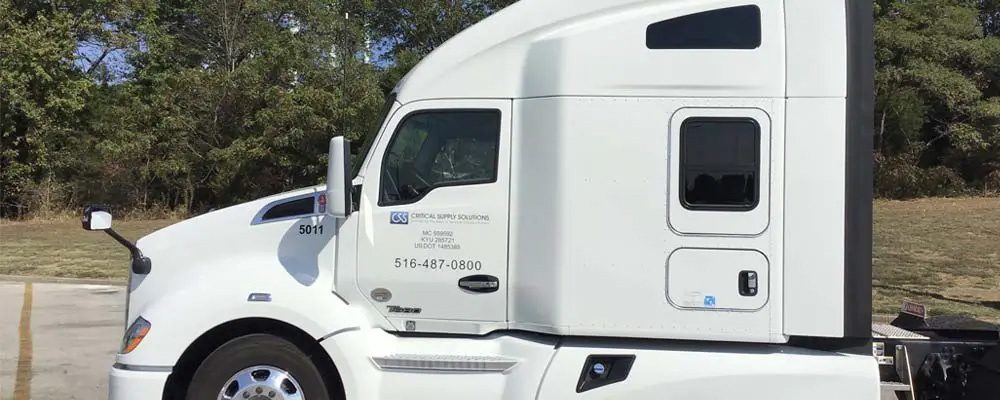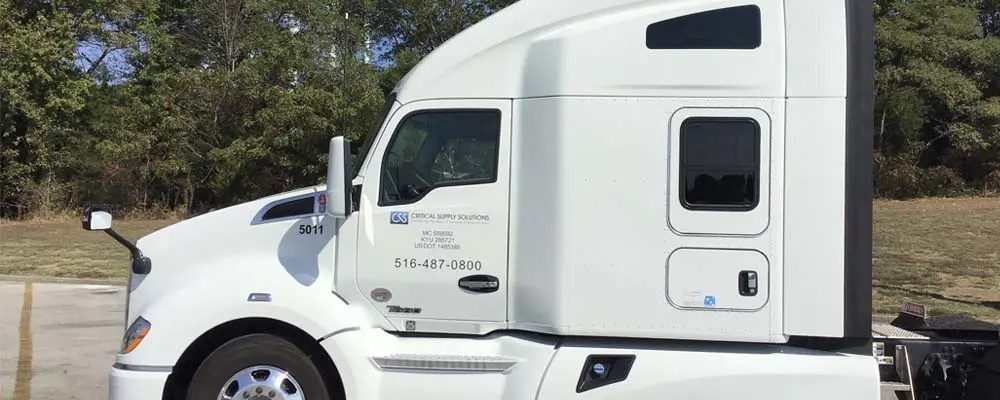 Critical Supply Solutions Inc (CSS)
A full-scale transportation and logistics company with fleets operating across the US and Canada. Currently servicing a diverse range of national clients, including those in construction, manufacturing, medical treatment and research, and the automotive industries. Critical Supply Solutions continues to forge ahead with the latest technological upgrades for its fleet. CSS is committed to delivering the best in supply solutions to clients and the industry. They ensure that their drivers are skilled and knowledgeable regarding both freight and industry standards.
Members Since 2019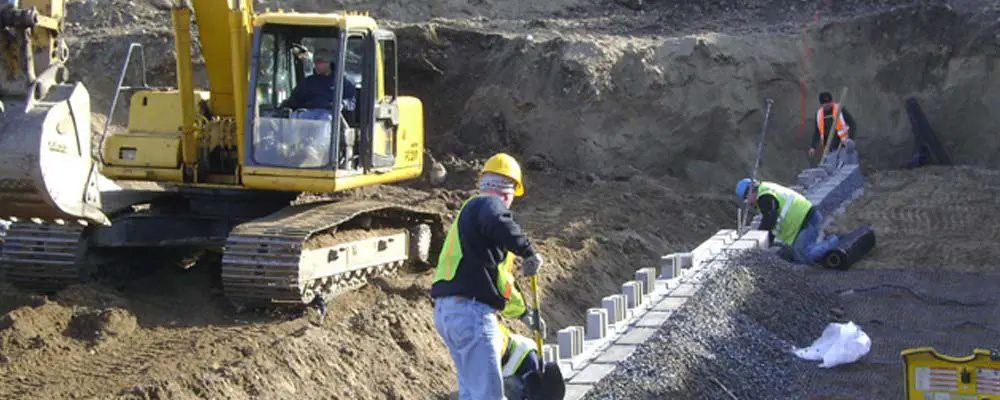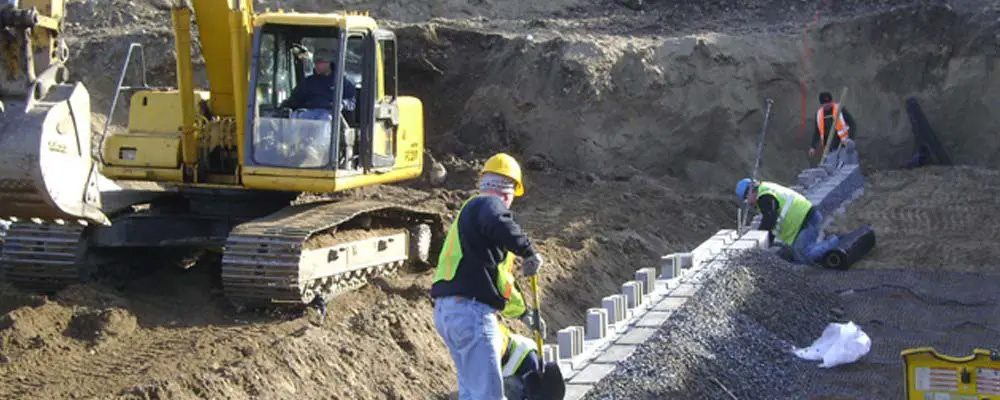 Kobalt Construction Inc.
A leading excavator and site work contractor serving Northeast Pennsylvania. Based in the Poconos, Kobalt is ideally located to work projects anywhere from the Greater Lehigh Valley to the Wyoming Valley to the Upper Delaware Valley regions and beyond. Offering a wide range of services for commercial, residential, and municipal customers including excavation, utilities, septic systems, stormwater, erosion control, curbing and sidewalks, land clearing, demolition, snow removal, and more.
Members Since 2019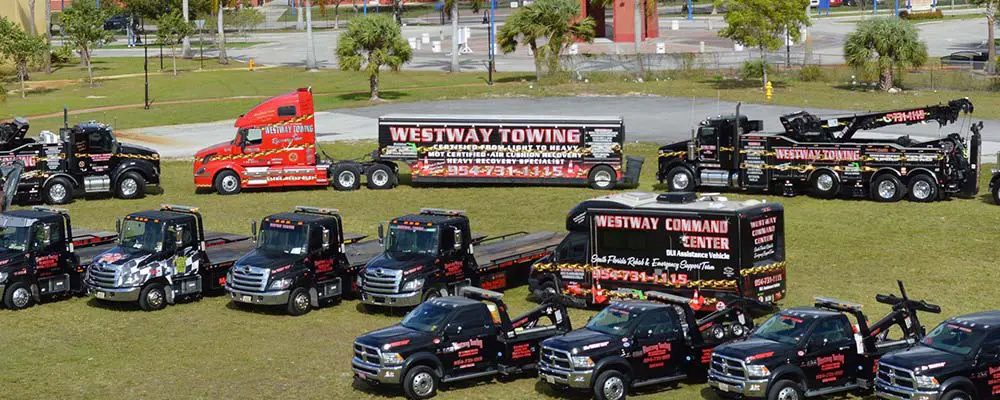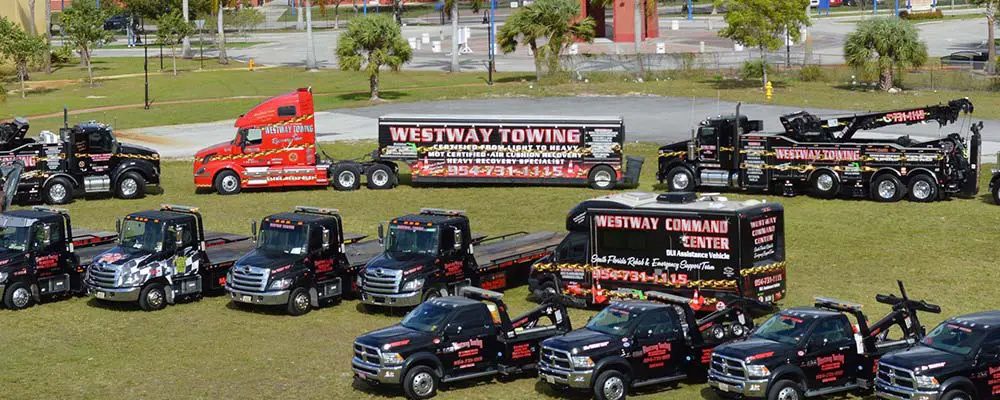 Westway Towing, Inc.; Westway Towing of Palm Beach Inc.
Operating since 1990, WestWay Towing is one of Flordia's largest and most reputable towing contractors. Serving Broward and Palm Beach Counties, WestWay Towing & WestWay Towing of Palm Beach comprise of over 50 pieces of equipment on 5 locations. WestWay is uniquely qualified to effectively accommodate the needs of the public. Distinguishing themselves by recognizing the importance of safety, courtesy, and customer satisfaction.
Members Since 2020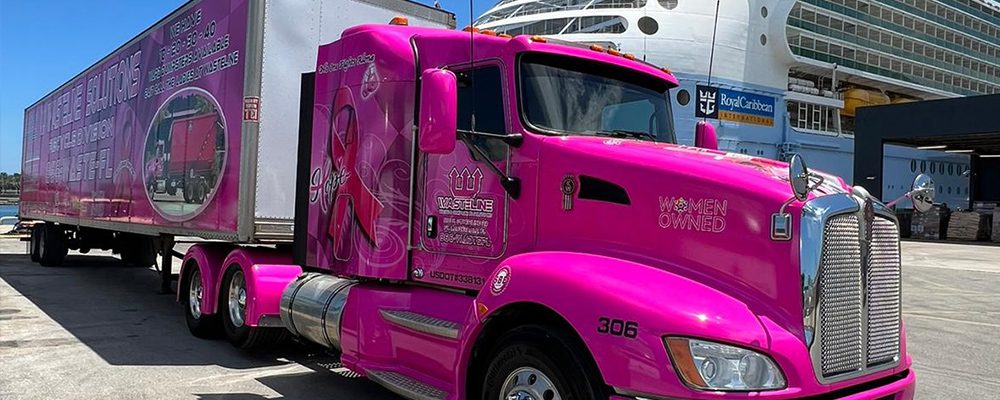 Wasteline Solutions Inc.
Wasteline Solutions is a woman owned (WBENC & WSOB) business founded by Tina Goldstein who is a fighter in her own way as a breast cancer survivor and both she and Wasteline participate in local breast cancer awareness events. Wasteline Solutions provides roll-off container rental and recycling services throughout South Florida including Broward, Palm Beach & Miami Dade Counties. Containers come in 4 convenient sizes to fit the needs of customers including 10, 20, 30 & 40 cubic yard dumpsters. The Wasteline team is professional, courteous, and provides the highest quality service at a competitive price.
Members Since 2020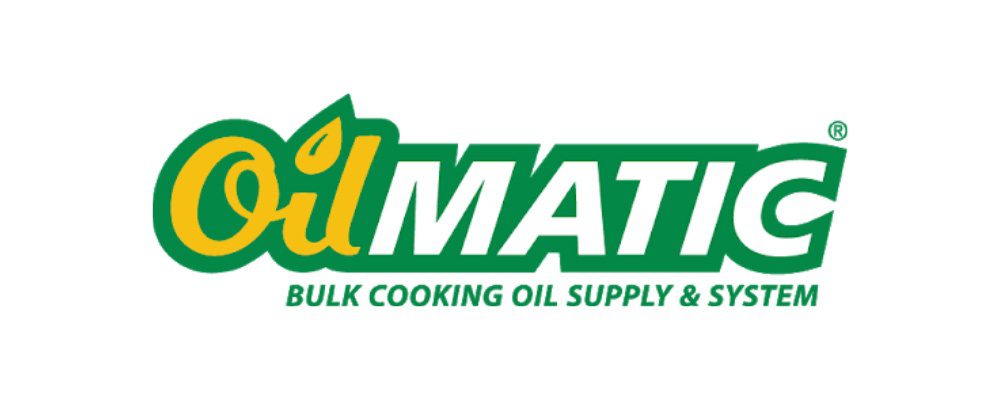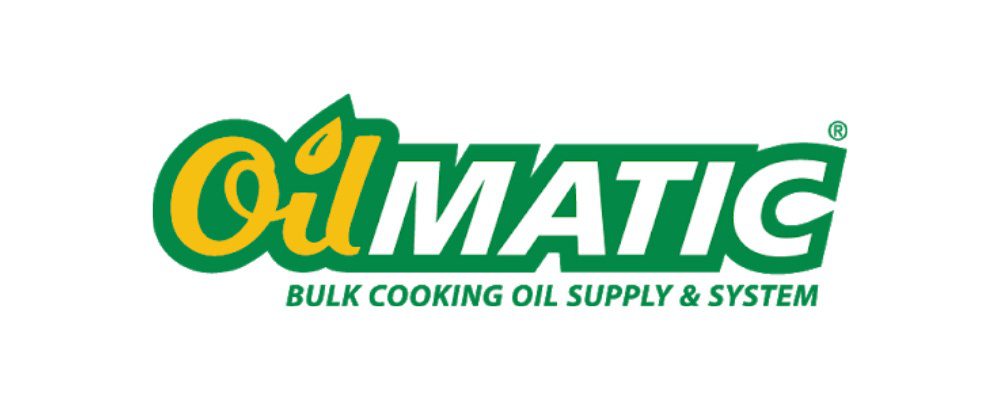 Oilmatic Systems LLC
Oilmatic Systems offers bulk delivery of fresh cooking oil and collects used cooking oil. Their patented system makes it easy and safe to fill and empty fryers. Located in Keasbey, NJ and operating in additional states such as FL, NV, NY, MO & AL, Oilmatic Systems was referred to us by an existing client who has experienced stability and control within their insurance program and Oilmatic wanted the same. Since 1999, Oilmatic has had 1 clear mission, to create the safest, easiest and most reliable method of supplying kitchens with high-quality bulk cooking oil.
Members Since 2021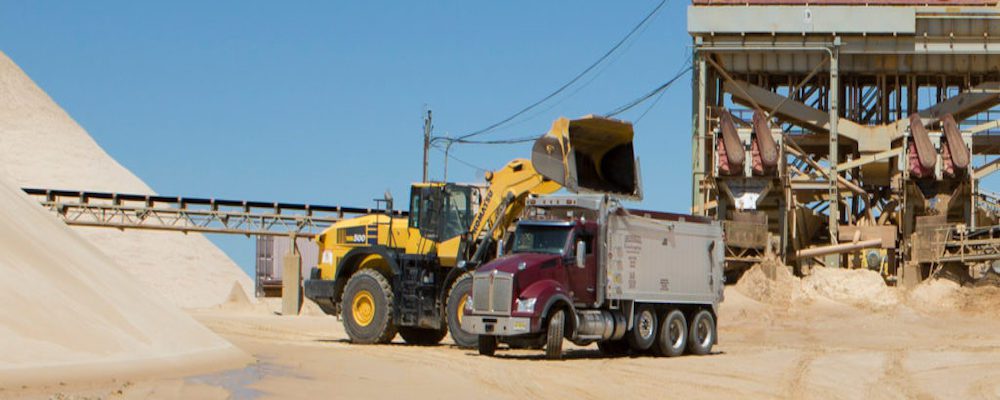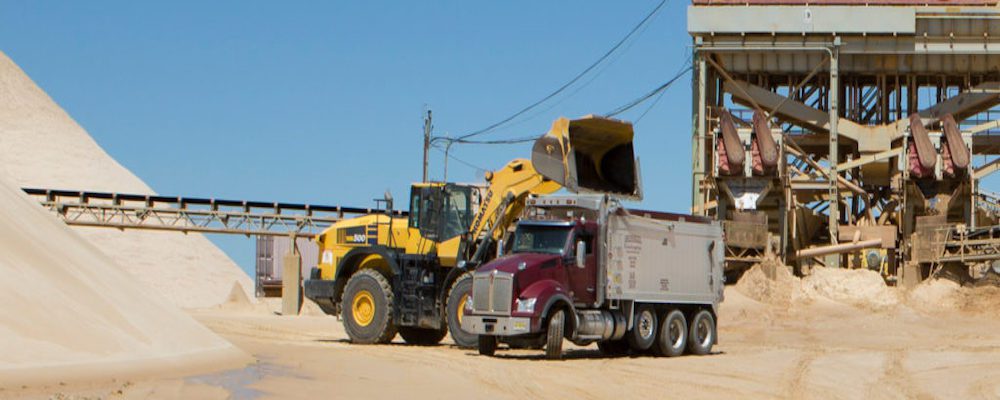 Dun-Rite Sand & Gravel Co Inc
The sands of southern New Jersey have a long and rich history that connects to the commercial industries of the region. From glass manufacturing to the commercial building trade, sand plays an important role in the economic development of the state.
For over 40 years DunRite Sand and Gravel has been part of that tradition. DunRite Sand and Gravel started mining sand in Sicklerville, New Jersey with an 8″ Shaw dredge to service the Philadelphia market in 1968. The company has expanded operations to Monroe, Buena Vista and the newest location in Vineland, New Jersey with a state-of-the-art dredging program using a 14' Dredging Supply Marlin dredge, twin classifying tank processing, plant automation and testing.
The dredge and plant sites are driven to maintain consistent quality of washed sand. All equipment is continually upgraded to keep pace with the clients' ever changing needs.
Fun Fact: Dun-Rite dedicated an otherwise minable field in its Vineland facility to a 6,800 panel solar array, which is projected to provide up to 75% of the plant's operational energy requirements.
Members Since 2023
Step 1

Fill out the form.

Step 2

Review your options with us.

Step 3

Get the coverage you need.